Gneisenaustr.18 10961 Berlin


December 2018 music program
SHOWTIMES
SUN-THU 21:00
FRI & SAT 22:00


4. TUESDAY
two bands tonight:
Baron Anastis & The Erinyes Indie Punk/Rock
Baron Anastis & The Erinyes deliver a dynamic performance of hard-hitting, melodic songs accentuated with a "Glam Punk" stage presence fused with the excellent songwriting style of Baron Anastis.
Brought together by a collective love of Punk and a drive to musically transgress western society, Baron Anastis & the Erinyes are indeed the embodiment of the "Furies" of Greek Mythology.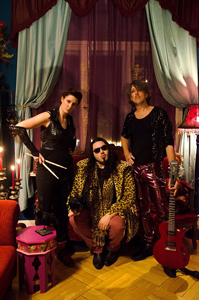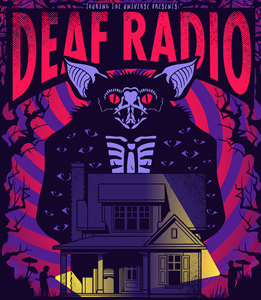 Deaf Radio rock
Deaf Radio is a guitar based desert/heavy rock band from Athens, Greece, formed in 2015. On January 2017 the band releases their debut album "Alarm" on vinyl, which attracts the attention of the music industry, gains favourable critics around the world and gets sold-out within the first three months. The album is characterized as a "masterpiece" while the release gig that follows in Athens is performed in front of an ecstatic sell-out crowd.
Heavy riffs and massive drum patterns that blend together with characteristic vocal lines define Deaf Radio's music, This way they create an explosive and once dark-almost pagan atmosphere. Their lyrics are overwhelmed with existential and sometimes dystopian thoughts bringing to surface their inner worries and concerns.

6. THURSDAY
two bands tonight:
Despite the Black Post-Rock
Despite the Black sind aus Berlin und spielen Instrumental-Rock. Mit minimalistischem Line-up (dr, bs, git) brennen sie für das Unbekannte, was keinem offensichtlichen Genre verpflichtet ist. Die Musik ist mal erzählerisch, mal minimalistisch, mal erscheinen Klang-Episoden, die dem Jazz nicht abgeneigt sind (Förderpreis 32. Berliner Jazztreff Dez 2017). Das Progressive kommt nicht zu kurz, und narrative Farb- und Harmonieänderungen tauchen immer wieder auf. Melancholie ist auch immer mit in der Kiste, und leise und laut soll es beides sein. Und lebendig – Despite the Black ist eine Live-Band.
www.despitetheblack.jimdo.com
www.facebook.com/despitetheblack
www.soundcloud.com/despitetheblack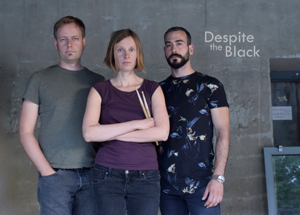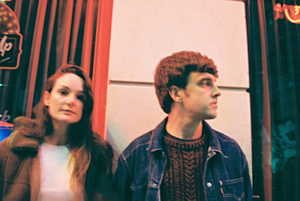 Pearly Alt Pop
Berlin-based Irish duo pearly weave melodic vocals with lush instrumental simpatico to create dreamy music that will soothe your soul. Slow core dream vibes. Think love child of Julee Cruise and Paul Buchanan with Low playing somewhere in the distance.
Last winter, with a batch of songs, they moved to Berlin. The melting pot of the big city combined with the inspiring wilderness of their previous home in Ireland, is working it's magic on their sound and recordings. They are currently cooking up their debut release.
"...Delivering soothing and dreamy alt-pop, they turned their setting temporarily into a David Lynch movie... beautiful but haunting - recalling Angelo Badalamenti's work...." - Hot Press Magazine
'…a grandeur that most acts can't reach…' – The Irish Times
'…the song wows and wibbles and finishes as a huge invocation to some unguessable cosmic theme…' – BBC
'…it's not just that the music sounds great, the transference of feeling and emotion is delivered with absolute precision, whilst sounding completely unforced…' – Remy
8. SATURDAY

Querbeet von Rock bis Pop

Showtime 20:00
Father & Son & Everyone
Die oldiemative Open-Stage-Party
Ein Wohnzimmerkonzert goes Junction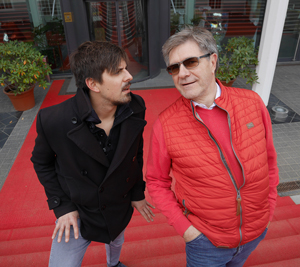 13. THURSDAY three bands tonight:
Hell for Keller shoegaze, indie grunge
The night is Kicked of with Hell for Keller, a Trio that mixes Vintage Drum Machine beats, driving Bass and Guitar Riffs, Melancholic vocals all soaked in reverb like a Painter Mixing colors together in preparation for his next great Masterpiece.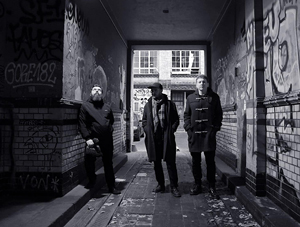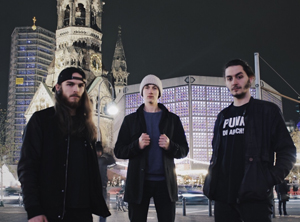 Naked Nuns Pop-Punk
The night continues with Naked Nuns, a Trio who takes us back to our nostalgic Teenage years, with Driven guitars and bass, angsty chaotic Vocals and deafening Drums, this Pop-Punk Band Is the Nostalgic inspiration for the Painter Creating his next great Masterpiece
Stray Dogs punk, hardcore
The night comes to an end with Stray Dogs, a Quartet who brings Heavy Hardcore Riffs and Breakdowns, with High energy Vocals and fast Paced Drums and guitar, Ending the night like the uninspired Painter after destroying his next great Masterpiece.
www.facebook.com/straydogsbln
www.straydogshcbln.bandcamp.com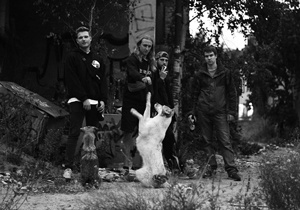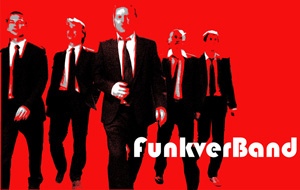 15. SATURDAY

Funk, Soul, Blues & Rock
CheaP TrixX
Cheap Trixx sorgt mit einer spritzigen Mixtur aus Funk, Soul, Blues & Rock dafür, dass der Groove von den Ohren zu den Beinen überspringt. Egal ob Coversongs mit bandspezifisch musikalischem Stempel, oder eigene Kompositionen - die sechs Musiker und ihre Frontfrau mit der kräftigen, energiegeladenen Stimme haben Spaß am Mucke machen und lassen Euch gern daran teilhaben.